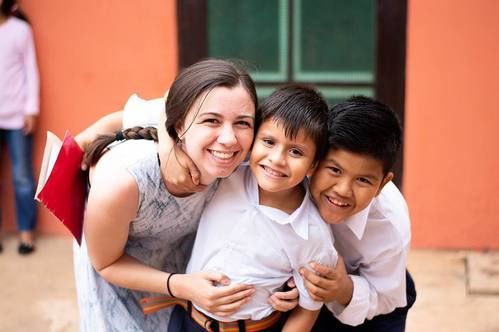 Serve the Kingdom on one of our upcoming mission trips.
We host a number of short-term mission trips throughout the year to the Dominican Republic, Costa Rica, Bolivia, and
West Virginia, USA
. Subscribe to our weekly newsletter,
The Connecting Point
, for announcements about mission trip sign-ups, and stop by our Missions Wall across from the Connections Café to talk to someone about an upcoming trip.
Go therefore and make disciples of all nations.
All Christians ought to be the doers, goers, senders, and givers for the sake of the gospel—ambassadors of Christ in the world. At Sparta Evangelical Free Church, we want God being glorified, worshiped, and loved in every tribe, every nation, and every language. Our church participates in His Great Commission to go and make disciples by supporting and praying for our
missionary partners
all over the world, going on
short-term mission trips
, and supporting the work of
Samaritan's Purse
through
The Sudan Project
and
Operation Christmas Child
.
We support a number of missionaries around the globe—from Newton, NJ to the Dominican Republic, from France to Zimbabwe—in their work to spread the gospel. Come and check out our world map (across from the Connection Café) to see where our missionaries are serving, and how they are impacting the world in the name of Jesus Christ. Please be in prayer for those serving the Lord. We're proud to partner with these incredible people to further God's Kingdom.
LatinoAmericano
Dominican Republic
Webster Springs, West Virginia
Mission Emanuel
El Cielo, Dominican Republic
Love in Action Ministries
Bolivia
Pura Vida Mission
Costa Rica
Ministry Center
Adirondack Bible Chapel
Athletes in Action Basketball
USA and International
*Due to the safety concerns of some of our missionaries working in closed countries where the work of the gospel is critically important, not all names or exact locations are provided.
Please keep such names in confidence and do not share via social media, email, or the web.
FROM THE START OF OUR COLLECTION FOR THE SUDAN PROJECT,
WE HAVE RAISED OVER $100,000 FOR REFUGEES IN SOUTH SUDAN.
TRULY I SAY TO YOU, TO THE EXTENT THAT YOU DID IT TO ONE OF THESE BROTHERS OF MINE . . . YOU DID IT TO ME.
MATTHEW 25:40


For the past five years, we've partnered with Samaritan's Purse to match our Christmas giving 1:1. In other words, "What I spend on gifts, I give to the Sudan Project." Your generosity helps provides meals for more than 300,000 hungry and displaced people each month. This is a 24/7 operation, and Samaritan's Purse is one of very few organizations on the ground in South Sudan. Because of your generosity, $24,184 was raised in 2019, which is enough to provide meals for 220 children for one year.
2019 | $24,184 RAISED
2018 | $20,839 RAISED
2017 | $14,986 RAISED
2016 | $13,696 RAISED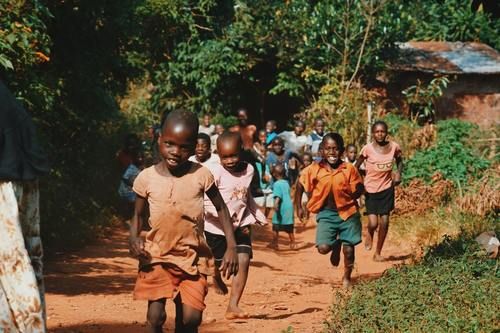 July 9th marked the sixth anniversary of South Sudan's independence, but it was the second year in a row that the government cancelled official celebrations due to the country's ongoing crisis. Although famine levels have been downgraded to the Emergency level, six million people (50% of the population) are still experiencing severe food insecurity and an estimated 1.7 million remain on the brink of famine— the highest number to date.
Peace may be on the horizon in South Sudan. After months of negotiations aimed at ending civil war that has killed tens of thousands of people and forced some 4.5 million from their homes since 2013, South Sudan's President Salva Kiir and rebel leader Riek Machar signed a new power-sharing and ceasefire agreement on 5 August.
Samaritan's Purse continues to save lives and reduce suffering in the world's newest country. New developments in their programming are outlined below. All other programs in South Sudan are operating normally.
Maban - Their sub-base in Maban was recently attacked and looted by youth unhappy with their perceived underrepresentation among non-governmental organizations (NGO's) in South Sudan. None of their staff were injured, but they are temporarily scaling back their work while United Nations and South Sudanese officials investigate.
Mayendit - A new wave of displaced families has poured into Mayendit. When families arrive at the displacement camps, Samaritan's Purse is supplying them with non-food items and shelter kits. They continue to offer clean water and sanitation and hygiene programming for the displaced community in Mayendit.
Church-Based Discipleship Initiative - Samaritan's Purse is training church leaders to teach biblical truth and depend on God instead of relying on help from NGOs to meet community needs. They are empowering local churches to do "acts of love" for people in their community.
New! Leadership Training Program - Samaritan's Purse has been invited by South Sudan's government to teach police, military, and political leaders how to be servant leaders shaped by God's Word.
We'd love to hear from you.