WORSHIP AT THE CHELSEA SENIOR LIVING CENTER
We are blessed with the opportunity to serve our local Chelsea Senior Living Center in many different ways! One of our favorite ways to spread the love of Christ with the residents is worshipping the Lord with them. Our worship team and congregation have the opportunity to spread the gospel and build relationships with people in our community!
VOLUNTEER AT UPWARD SPORTS
Upward Sports is an organized recreational league focused on developing young athletes mentally, athletically, spiritually, and socially. Over the course of the program, players will develop individually, teams will grow together, and strong relationships will be formed during weekly practices and games. Emphasis is placed on learning new skills, sportsmanship, and teamwork. Every player gets time on the court on game day. In Upward Cheerleading, cheers, chants, and pom routines are taught that provide excitement and energy on game day.

If you are interested in volunteering at our Upward Basketball program, click the button below!
WEST VIRGINIA THANKSGIVING BASKETS
Every year, Sparta Church's West Virginia Missions Team collects donations to provide our West Virginia Families with Thanksgiving Baskets filled with everything needed to make a special holiday dinner! Each basket includes a special personalized letter from the sender of the basket.

A huge Thank You to everyone who donated to our 2021 Thanksgiving baskets! We were able to provide over 90 baskets for families in need!
OUR ANNUAL TRUNK OR TREAT EVENT
Every October, Sparta Church hosts our Trunk or Treat event for our community!
It is a special event where families can spend a fun filled day with their children in our very own parking lot.
The event consists of amazingly decorated car trunks, a lot of candy, and a great time of community!

We had hundreds of families attend our 2021 Trunk or Treat Event! It definitely was a day to remember!

A huge Thank You to everyone who makes this event possible each year!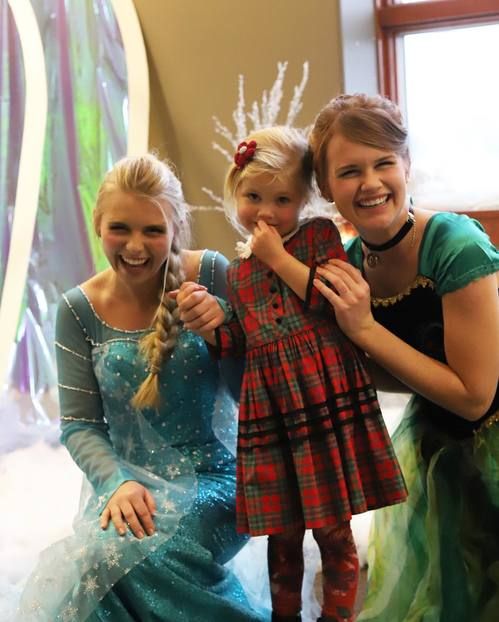 In December 2019, we hosted our first Christmas Festival event at Sparta Church!
We are so excited to make this an annual community event for years to come!
Our Christmas Festival consisted of our favorite Christmas characters, gingerbread house decorating, indoor snowball fights and more! We are looking forward to our Christmas Festival event this December!

A huge Thank You to everyone who made this event possible!

December 2021 Christmas Festival coming soon!
Each year during the Christmas season, Sparta Church spreads joy in our local nursing homes. Our church community comes together and separates into groups that each visit a different nursing home in the area. We spend the afternoon singing Christmas carols and spend time with the residents as we spread some Christmas cheer!

A huge Thank You to everyone who participates each year in Spreading Joy!
We look forward to our Egg Hunt every year! It is the perfect event to kick off the warm weather that is right around the corner. This year, we had our classic egg hunt, a hayride that tells the story of Easter, a meet and greet station with bunnies and chicks, crafts, games AND a helicopter!

We love being able to bless the community with this event and share the love of Christ as we celebrate Easter.
'a hero lives here' sign distribution
Some church family members volunteered to distribute 'A Hero Lives Here' signs to the lawns of our brave medical workers within our church family.

Thank You to every person who made the day possible!
ASSISTED LIVING/NURSING HOME OUTREACH
4Real Children's ministry is delivered letters/pictures made by you and your family to people in Assisted living facilities and nursing homes.

A huge Thank You to all who helped make it possible!
Volunteers are a vital part of our church community. God has given each of us unique gifts and abilities, and there are many different ways to serve. Choose which ministries you'd like to serve with below and our team will review your form and get back to you.
Volunteer Needs in Our Community
Unites local churches and community resources to provide shelter and meals for homeless families, overcoming barriers to self-sufficiency.
If you would like to help, please
email Colleen Duffy
.
"Your commitment to volunteering ensures that families will have a warm and hospitable place to lay their heads, and enjoy a meal surrounded by gracious volunteers." —Family Promise of Sussex County
Provides free daily meals to all who enter from 11:30am - 12:30pmat 54 High Street Newton, NJ.
If you would like to help prepare meals, please
email
Marcia Dunckle
or call 973 - 579 - 6517.
Meets the spiritual, emotional, and physical needs of those facing unplanned pregnancies orsexual health concerns at no cost.
If you would like to volunteer,
visit their website
.
Donations of new and gently used baby and maternity clothing, as well as baby items, are always accepted. Please call their office at 973-579-2272 to make arrangements.
"Become a member of our team and promote life in Sussex County with your time and talents!" —Today's Choice Women's Resource Center
Helps individuals in Morris County overcome homelessness, addiction, and povertythrough a life centered in Christ
If you would like to volunteer,
email Thalia Garzon
.
We collect toiletries, undergarments, and socks for men at the Market Street Mission. There is a basket available for donations in the hallway near the kitchen.
The Hoving Home is committed to helping women heal and rebuild their shattered lives.
If you are interested in donating or finding out more about The Hoving Home
click here.