. . . for you are all one in Christ Jesus.
Quienquiera que seas, eres bienvenido aquí. At Sparta Church, we want to see our Hispanic community understand who they are in Christ, and that their lives have a purpose in the Kingdom of God. We want them to love Jesus and know His incredible love for them. We offer ministry, fellowship, and worship for Spanish-speaking adults throughout the week with our
LIFE Groups
and
CORE Classes
. Spanish translation is available during our 11:00am worship service, as well as Spanish Bibles, and we have Hispanic Fellowship after the 11:00am worship service every Sunday in the Fireside Room. Look forward to free
English as a Second Language classes
from September to May.
¡BIENVENIDOS! Adoremos juntos. ¿Sabía que la traducción en vivo en español está disponible CADA domingo en nuestro servicio a las 11:00? Simplemente levante sus auriculares de traducción y una Biblia en Español en la entrada principal antes del servicio.
Text "ESL" to 84576 for updates incase of cancellations.
Clases Gratis de Inglés para Adultos
Free English Classes for Adults
Be a part of our ESL family. Saturdays 9:00am - 12:00pm in the church Youth Room
from September 14th, 2019 through May 16th, 2020.
¡Todos son bienvenidos! Las clases se ofrecerán en un ambiente multicultural en donde conocerán nuevas personas. Tres niveles - básico, intermedio y avanzado. La clase es gratuita, pero tienes que comprar el libro ($ 35). Becas y transporte disponibles si es necesario.

Everyone is welcome! Classes offer a multicultural environment. Come meet new people. Three levels of classes - basic, intermediate, and advanced. The class is free, but you have to buy the workbook ($35). Scholarships and transportation available if needed.
CORE is our Sunday adult education hour. It is designed to help us comprehend the subtle intricacies and overarching truths of our God and the theology, ministry, and history He has authored.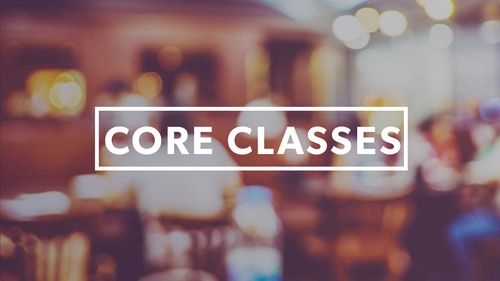 Life is better, together. LIFE Groups are where we connect with one another, study God's Word and grow in our faith. In small communities, LIFE Groups give us the opportunity to develop meaningful relationships that promote growth, healing, peace, and success in our lives that comes from Christ. We have
LIFE Groups designed just for our Hispanic community
to connect throughout the week, along with
LIFE Groups for men
,
LIFE Groups for women
,
LIFE Groups for adults
, and
LIFE Groups for married couples
.
Gather with us as we learn from the scripture, practice the way of Jesus,
and create space to hear from the Spirit.
We'd love to hear from you. Fill out the form below to get started.