Iron sharpens iron, and one man sharpens another.
We believe that men who are disciples of Jesus are brothers. Men's Ministry works to build Godly friendships that will enable men to grow as leaders in their home, church, business, community, and wherever else God takes them. Look forward to
exciting events
like trapshooting and
open gym basketball on Sundays at 7:30pm
,
LIFE Groups
, and
CORE Classes
happening all year long. Our retreats are the best time to get away and make friends.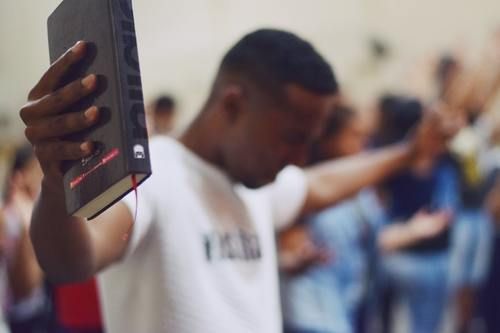 CORE Classes are not offered during the summer.
April - June, 2019
in Room 203
Sunday mornings 9:45 - 10:45am
"Men, let's get real. Have you ever felt lonely, misunderstood, even falsely accused, maybe even punished for something that wasn't deserved? We're you able to offer up forgiveness for that? We're you able to come to a place in your heart where you could really rely on God, and trust His circumstances? Well, we're going to look at someone's life who did just that, and hopefully we're going to use that as a model of the truth and how to incarnate that truth in our lives. Please read Genesis 37 to find out who we're talking about and to prepare for a great discussion." - John Silvers
Get Connected. Go Deeper.
Life is better, together. LIFE Groups are where we connect with one another, study God's Word, and grow in our faith. In small communities, LIFE Groups give us the opportunity to develop meaningful relationships that promote growth, healing, peace, and success in our lives that comes from Christ. We have LIFE Groups designed just for men throughout the week. We offer several men's and women's LIFE Groups to connect during the week.

Gather with us as we learn from the scripture, practice the way of Jesus,
and create space to hear from the Spirit.
We'd love to hear from you. Fill out the form below to get started.