Pastor Doug was born and raised in beautiful northern New Jersey. Graduating from Nyack College in 1990 and Alliance Theological Seminary in 1995, he has served in full-time ministry since 1989. Doug was the first pastor called to Sparta Church and has been ministering here since 1995 with his wife Jen. Doug and Jen cherish their sons, daughters, and son-in-law and are enjoying seeing God's fruit bear out in each of their lives as they grow in Christ as adults. They love to "do life together" with Josh, Emily (married to Josh Warncke), Grace and Nate. Doug is also known as 'Poppy' to the two greatest granddaughters in the world, Reagan and Mackenzie. Sometimes you may find him riding his motorcycle around the county, or swinging a golf club when he gets the chance. Pastor Doug's passion is leading people to the life-changing power of Jesus Christ while helping them identify their God-given purpose and equipping them to lead others to do the same.

Chuck was born and raised in Jacksonville, Florida, and grew up in a Christian home. He graduated from Tennessee Temple University in Chattanooga, where he met his wife, Jackie. After being in the business world for 40 years and working in church ministries, he is thankful for his position at Sparta EFC. Chuck and Jackie enjoy spending time with their family, which includes six grandchildren who all attend Sparta EFC.
DIRECTOR OF CHILDREN'S MINISTRY AND
OPERATIONS MANAGER
Born in Queens, NY Erwin has been the Children's Pastor since May of 2016. After working in Healthcare management for over 18 years, and Lay Children's and Youth Ministry for over 26years. Erwin was called to ministry 4 years ago here at Sparta Church, Erwin is passionate in seeing children's lives changed through experiencing Jesus at their level. Erwin is married to Katherine and has 4 children named Isaiah, Daniel, Naomi and Joshua.

Born and raised in New Jersey, Joe has been the Director of Worship at Sparta Church since July of 2018. He graduated from Moody Bible Institute in 2016 with a Bachelor's degree in Bible and Counseling. In August 2021, Joe married his lovely wife Anna who serves alongside him in the ministry at Sparta Church. He has been actively involved in ministry at Sparta Church for over a decade now. He has a passion for worshipping the Lord, leading a congregation in genuine worship, and growing other musicians to do the same. He believes that worship is the overflow of life in Christ and loves expressing that with the body of Christ.
Originally from Melbourne, Australia, Luke has been the Youth Pastor at Sparta Church since September 2019. He has worked with youth both in ministry and in the secular field for twenty years and has a desire to see young people from all over the community, state, nation and world experience the love of Jesus. Luke is married to Samantha and has four children named Isaac, Emily, Henry and Oliver.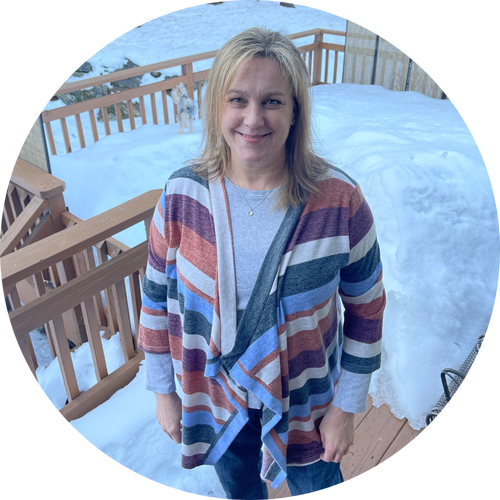 Laurie has lived most of her life in New Jersey. She has been attending Sparta Church since 2016. Laurie is married to Walter and has two son's, Ty and Thomas. She enjoys playing games, riding bikes at the beach, and spending time with her family. She began working as the Administrative Assistant for Sparta Church in December 2020.
WEB AND COMMUNICATIONS MANAGER
Kelly was born and raised in New Jersey. She attended Sussex County Community College and transferred to Liberty University during her sophomore year. She graduated from Liberty with a Bachelor Degree in Graphic Design. She has been attending Sparta Church since the Summer of 2018 and began her job as Web and Communications Manager in August 2020. Kelly volunteers with the junior high youth ministry. She loves growing together with the students. She desires to apply her creative skills to help further the kingdom and ultimately point others to Christ.
Laura was born in Houston, Texas, but has lived most of her life in Sussex County, New Jersey. She graduated from Cedarville University with a degree in accounting and finance in 2008 and worked in corporate accounting for more than 8 years. After the birth of her son, Joshua, she was blessed to start working at Sparta Church in 2015. She has enjoyed being able to serve the body of Christ with the skills that God has given her. Laura and her husband Dan have two kids, Joshua and Chloe.
Phone:
973-300-1717
Office Email:
[email protected]
Office Hours:
Monday - Friday, 9:00AM - 1:00PM
If you or someone you know are in need of assistance, Sparta Church is here to help.
Our Deacons Assistance Hotline number is 973-300-1717 ext 17.